Healthy Koi are pleased to announce that they will again be attending the South Hants Koi Show this year. Reputed to be one of the UK's top regional Koi shows, the South Hants 17th Open Koi Show will be held again at the Southdowns College, Waterlooville, near Portsmouth on Sunday 25th May and Monday 26th May, 2008. The Show, which opens to the public from 10am until 5pm, will host an exciting range of Koi trade stands and craft stalls and will include bonsai & aquarium displays. For the first time, the 'Harry Potter' Owl will be there and you will have the opportunity to be photographed with this stunning creature sitting on your shoulder.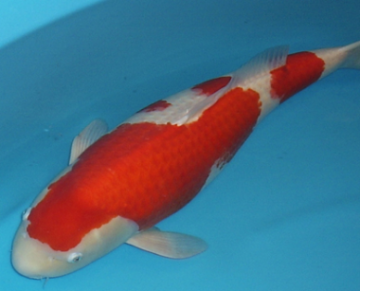 In addition to our water quality management and bio- security roles, we will again be having our trade stand and our enthusiastic and friendly staff will be in attendance to help you with any queries that you may have on Koi health matters, care, welfare and Koi diseases. Our stand will include a full range of Koi health products including a new range of top value secondhand serviced microscopes, water test meters and reagents, medications, topical treatments, swabs and many other interesting items, at special show prices. You will have the opportunity to look at the new Hanna C203 multimeter with improved accuracy.
Should there be any specific items you are interested in, please do not hesitate to give us a phone call on 01243 572762 in advance and we will ensure that these will be available for you to look at on show day.