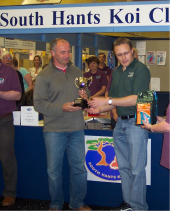 Healthy Koi would like to congratulate all the exhibitors at the South Hants Koi Show last weekend for putting on such a stunning display with some of the UK's finest Koi.
In particular, we would like to congratulate Tim Fisher from the South East Section, who won the Healthy Koi sponsored 'Adult Championship' trophy with his breathtaking Size 5 Showa. In addition to the Adult Championship, Tim also successfully gained awards in:
First in Size 5 (Showa ), First Size 5 Showa, First Size 5 Hikarimoyo, First Size 4 Kohaku, First Size 4 Utsurimono and Second Size 4 Sanke.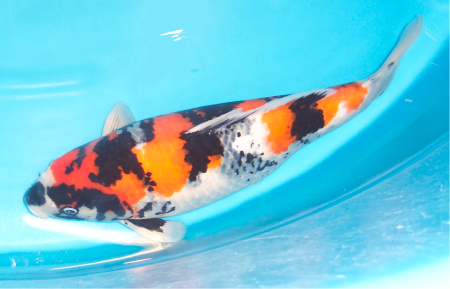 Well done Tim for such an excellent result.