Healthy Koi has increased their range of Koi food to include the Dia Suki Goi brand.
Introduced to complement the range of foods which we offer, Dia Suki is an affordable well balanced quality diet which the Koi find very palatable. The food is available in 'All Seasons' (wheatgerm), a 'Staple' diet and the high growth Dia Suki 'Gold' for use in the summer when our pond water is above 18 deg.C. Pellet sizes available are 4mm, 6mm & 11mm depending upon the container size and the type of food selected. The food will be available in 1Kg, 2Kg, 5kg & 10Kg buckets and the cost saving 20Kg sacks.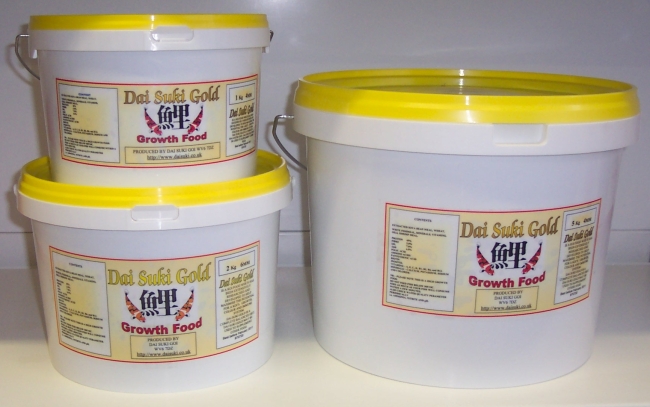 Should you require any more information about the food, please do not hesitate to contact us.
Healthy Koi Team
August 2009